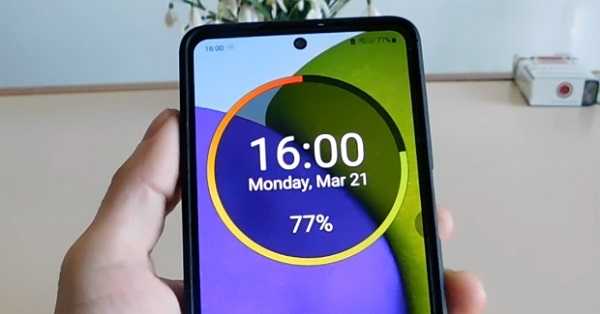 After the age of 40, most people begin to lose their sight and no longer see the battery icon on an android phone. More precisely, he sees the icon, but there is no battery discharge percentage, since they are very small there.
However, today many 20-year-olds do not see them either, especially if they spent a lot of time with their favorite Samsung, xiaomi, etc. phone.
Of course, they want to increase the battery icon, since looking for points for such a small thing is sure to annoy everyone.

And then a surprise awaits them. It turns out that there is no such function in the android xiaomi or samsung phone and it will not work to increase the icon.
This is done, more precisely, it is not provided because if you increase the battery icon, then you need to make them all large.
E if you do everything, then they will not fit in the status bar. This is such abracadabra, but don't worry — there is a solution.
How to make a big battery icon on your phone
To increase the battery icon on a xiaomi, honor or samsung phone, we will use a widget. At the moment, you most likely already have the clock widget installed, we will replace it with another clock battery.
To do this, go to the play market and install «Battery Clock» — in order not to confuse, look at the picture below.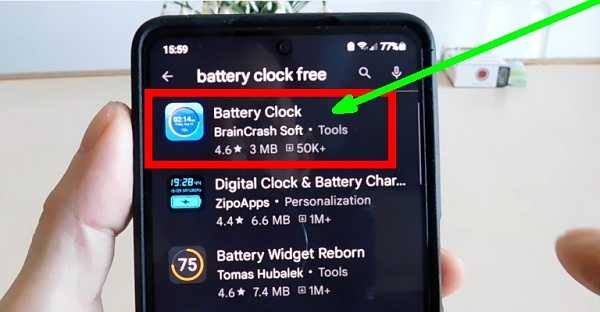 Next, touch your finger to any free space on the screen and do not release it until you see the «Widgets» button below. Click «Widgets» and find «Battery Clock free».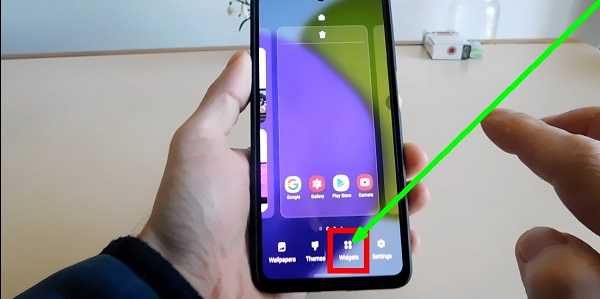 Touch it and click «Add» at the bottom. After that, it will appear on the second main screen.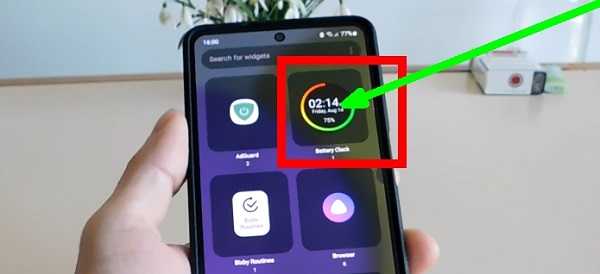 Hook it with your finger and drag it to the left — to the main one. If it doesn't work the first time (if you haven't done it yet), repeat until you drag.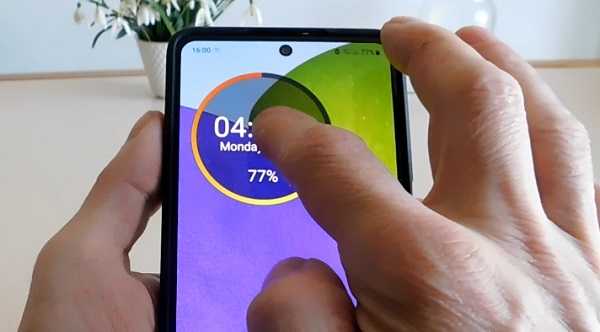 Now click on it and hold your finger until you see a frame.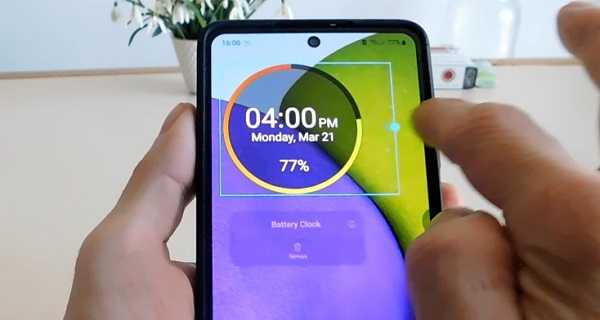 After the frame appears, enlarge it as much as you want by moving the blue dots on the sides and choose a position.
I always maximize and drag to the very top. Now you will not only see in a large font what percentage of the battery is, but also a chart.

The ring around the widget will show you everything in such a way that anyone without glasses will see it. As the charge decreases, the black bar will increase.
It will reach the red line, so it's time to charge. I think that not only those who can't see well will like it.
Also go to the settings and set the format to 24 hours, otherwise it is set to 12 hours by default — move the slider and click save.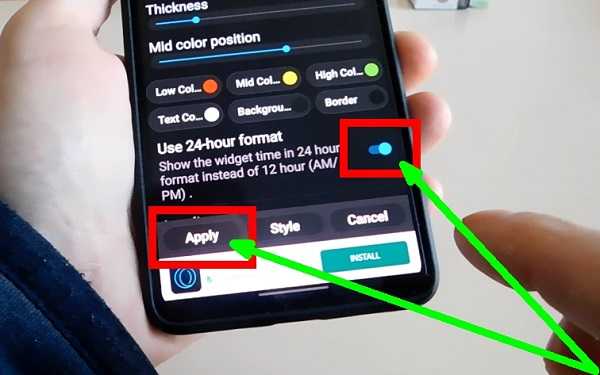 Just in case, I put another video instruction below on how all this should happen. Good luck.