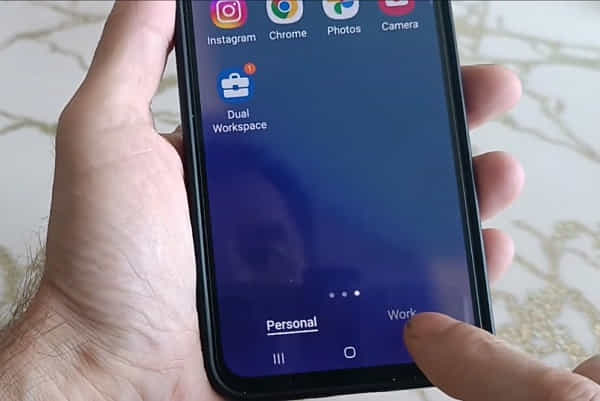 This is probably the only entry on how to create a second space on a Samsung a51, a12, a32, a52, a50, s21, s22, a22, a53, s23, a71, s10, tab 8a, a5, a54.
At the same time, it will not only be an opportunity to add a clone of the application, which is written about and shown on other Internet resources.
You can enable full second space on any Samsung phone — in other words, get two smartphones in one phone.

This function is well implemented in xiaomi, but the Korean did not bring it to perfection, so you need to correct it yourself.
Therefore, you will not be able to initially find a second workspace on the Samsung. You will need to install the application.
By clicking on the link you will find different installation options — you can from the Google store (play market) or on your own and find out how the second space application is called on Samsung.
How to enable second space on samsung
To make the second space on the Samsung a51, a12, a32, a52, a50, s21, s22, a22, a53, s23, a71, s10, tab 8a, a5, a54, first install the application.
The application is called «Espacio de trabajo dual». In other words, this is probably only one thing (I did not find others).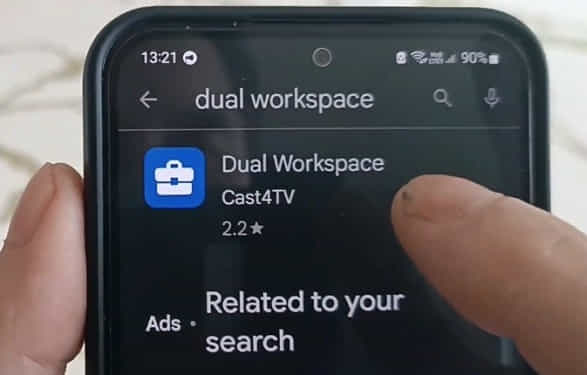 All the rest only allow you to install 2 identical applications, which can be implemented with the built-in tools of the Samsung phone itself.
Next (at the first start), be sure to touch the «Allow» parameter (if you accidentally clicked to prohibit, repeat).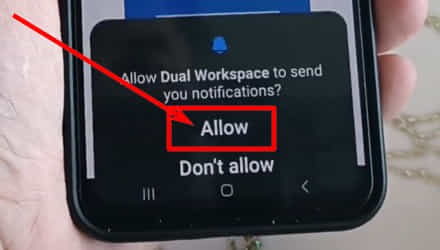 Now tap the button on the white background «Create a working app…». Below there is also a button for other applications, but they have nothing to do with our topic.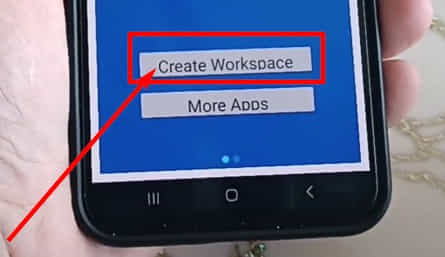 After that, wait a minute or two until the creation of the second space is completed. Evidence that everything is ready and you can open it will be the appearance at the bottom right of the blue "Next" button.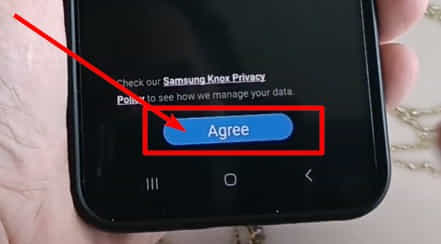 Click on it. After that, accept the «Terms» of use.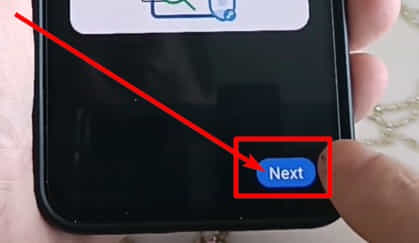 Finally, click the «OK» button.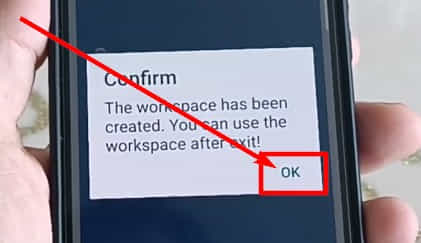 All. After that, if you installed the application from the market, you will usually see it. Close all windows and when you go to the applications menu you will see 2 spaces.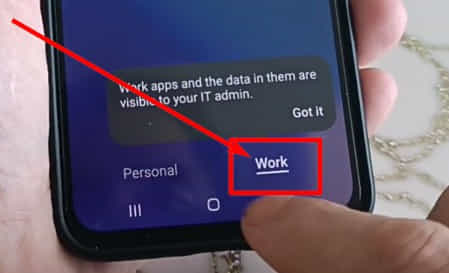 The first is called personal, and the second is work, although in fact they are identical, you just need to create a new account for the new one (you can also use the one on the first one).

Without it, you will not be able to install applications from the market. You can also transfer contacts and so on there. In a word, there are no further difficulties. Have a good day.