Despite the fact that the Korean is constantly introducing new features to budget phones, the Samsung a14 has not received a built-in TV connection.
But you can implement it yourself through an application that allows you to mirror the screen.
Only the TV must be smart and connected to the same wifi as your phone. Only then can you connect the Samsung A14 to your TV wirelessly.

By the way, you can only see pictures through the wire, but not mirror them in any way. If your phone and TV meet these criteria then let's go.
Mirror samsung a14 screen to tv
At the first stage, from the play market, we download the application «Smart view for samsung TV». Look at the picture below to be sure.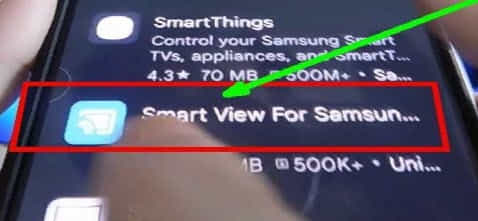 After installation, as a rule, ads are shown at startup, but at the top there is a banner to go to the application — click on it.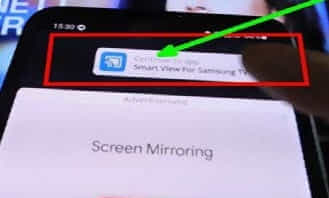 Next, click the «Get Start» button.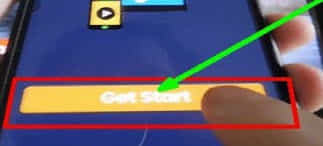 Now at the top right, go to «Setting».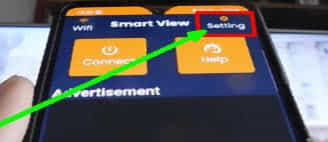 Then select «Connect to mirror».

Then, also on the top right, click on the vertical ellipsis.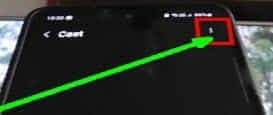 Now tap the «Enable wireless display» line.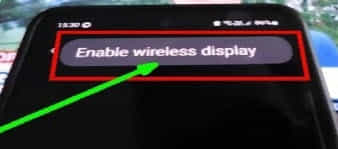 Wait a bit for your samsung a52 to detect the TV. If there are several (there may also be neighbors), then select the one you want to connect to.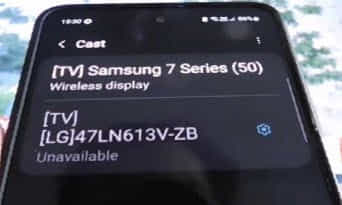 The TV will ask you to connect to your Samsung A14 phone. Confirm by pressing «OK» on the TV remote control.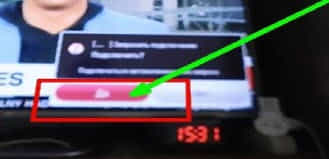 Next, the pairing process will begin. It does not last long — no more than a minute and you will see the contents of the phone screen on the TV screen.

I hope that this instruction will help you, and for those who have difficulties, I put the video below. Have a good day.