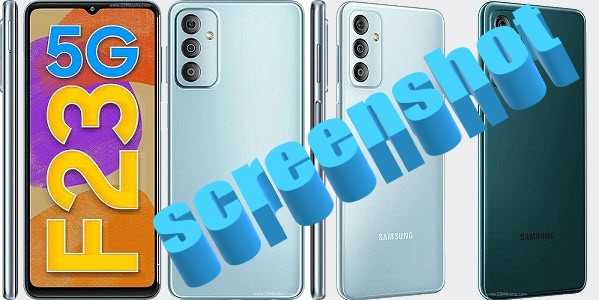 The Samsung F23 5g phone offers the user many features, since it is not only a means of communication, but also photo and video cameras for many users.
There is no doubt that one of the main features that all users want to know when buying a phone is the ability to take a screenshot to easily save everything that is displayed on the phone screen in one image.

Although this process is simple and trivial, it is not the same for all models and brands of mobile phones. For this reason, below I will show you all the steps that you need to follow in order to take a screen on a samsung F23.
NOTE: The camera technology does not affect the shots — it simply processes the image of the current display content.
Samsung Galaxy F23 5g — take a screenshot of the screen and save it
Screenshot via keyboard shortcut is the most enticing. To do this, go to the desired page.
Then simultaneously click 2 buttons — "On. / Off» and «sound reduction». Just click, and do not delay otherwise it will not work.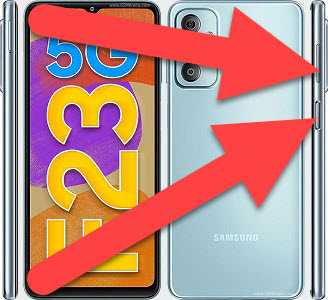 If the recording is successful, an acoustic, visual or vibrational signal will follow. The screenshot is automatically saved in the Gallery in the Snapshots folder. You can also do it with the swipe gesture. Open the page you want to take a photo from.
Then wipe more than half of the screen with your palm, always touching the screen. The process is also signaled acoustically or visually and the photo is then placed in the gallery. There is also a hidden way, but now I will not describe it with pictures, but I will only write the path.

To do this, in the settings, select «Accessibility», then «Impaired coordination» and move the slider switch opposite the «Auxiliary menu» line.
Then a button will appear that will run after you. When you click on it, a window pops up with a «Screenshot» icon. As below picture.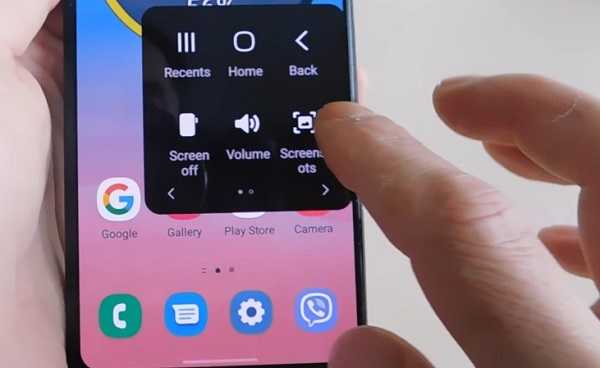 Screenshots are mostly made for publication. Sometimes they are sent only to friends and acquaintances (for example, via Whatsapp), but often the screenshot is more or less publicly posted on the Internet (on Facebook, Instagram or Twitter).
Some instant messengers (such as Facebook) also display images or avatars of currently active contacts directly on the display. This will also appear in the screenshot and provide information about who you are contacting.
If in doubt, you can edit the screenshot and, for example, cut off the status bar. It works pretty well with the built-in editing tools. Also, you can put stickers on the areas you don't want to show. Good luck.